Background:

The Autographica 19 Event was held at the Hilton Metropole Hotel in Birmingham in the UK - 20 to 22 September, 2013.

Celebrities in attendance signing autographs included three of the 14 U.S. astronauts selected in 1963.





The Event: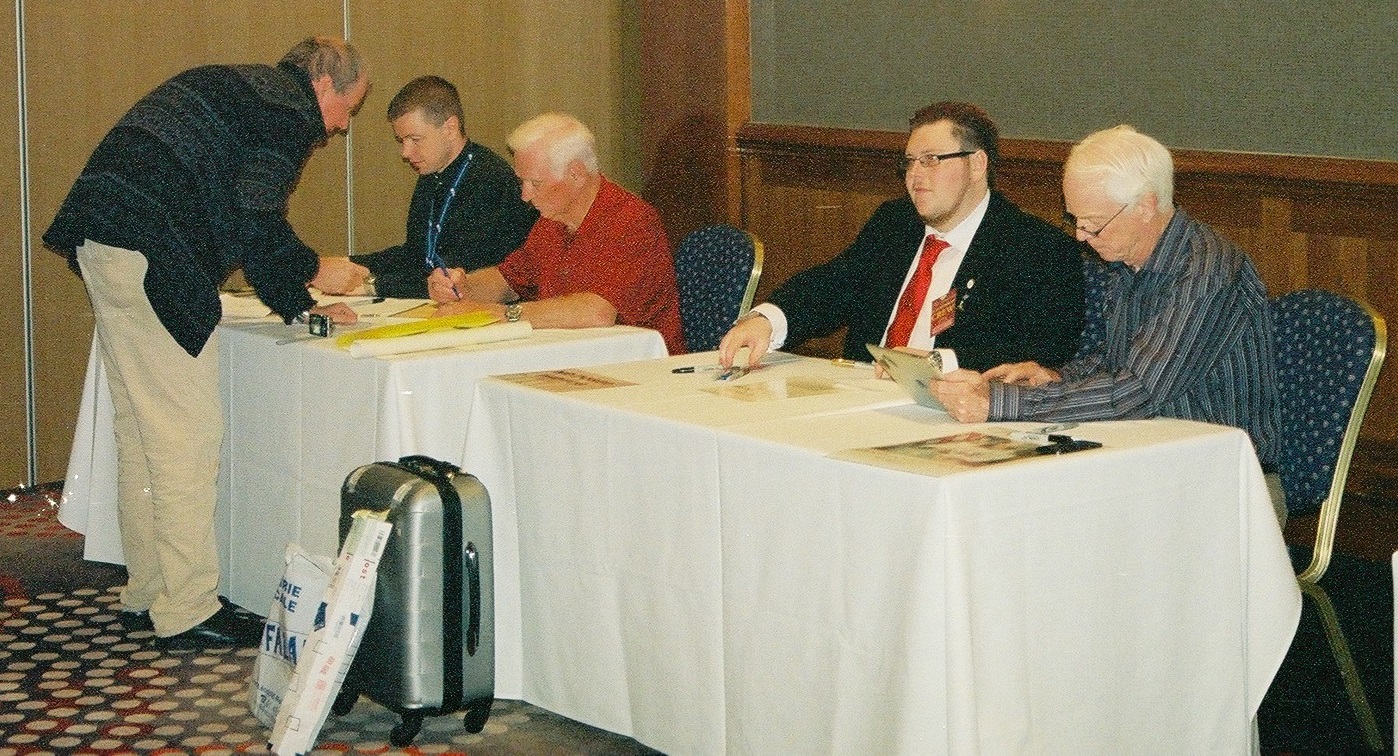 Image courtesy: Frank Hogan.

The image above shows astronauts Gene Cernan and Rusty Schweickart at their autograph signing tables.

A drinks reception was held the evening before, and during this event I had the opportunity of talking to Gene about his Apollo 17 crew member, Ron Evans, who very sadly passed away in 1990. Gene concluded by saying: "He was a good man."

I also enjoyed Captain Cernan's lecture when he talked about his flying career. Maybe most memorable was when he talked about his father. His father had told him at a young age that as long as you do your best, one day you will surprise yourself.




The photo below was taken by me and shows astronaut Walt Cunningham sharing some memories with a fan.